Eccentric Unfilled Arch Reducing Rubber Expansion Joint, a hand made model with a single unfilled arch. Available with backing rings to suit your specifications. Pressure rating to be advised.
Available in size range DN25 (1") to DN600 (24")
The unfilled arch model will provide good movements, but should not be used on a slurry line or pump suction line. A filled arch model should be used instead.
Rubber material EPDM with galvanised backing rings as standard.
- Available in a range of flange specifications - contact us for a quote
- Available in a range of rubber materials - contact us for a quote
- 12 months warranty on manufacturing defects only.
Be The First To Review This Product!
Help other Dewater Products Pty Ltd users shop smarter by writing reviews for products you have purchased.
Others Also Bought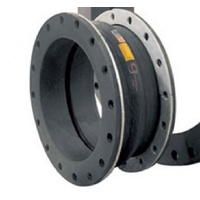 Single Arch Rubber Expansion Joint with unfilled a
Size From: 50mm
Unfilled Arch Body: EPDM/Zinc
Pressure Range: 0 to 16 BAR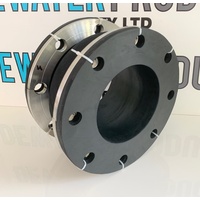 Single Filled Arch Rubber Expansion Joint
Size From: 50mm
Filled Arch Body: EPDM/Zinc
Pressure Range: 0 to 16 BAR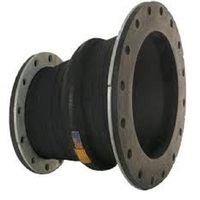 Eccentric Filled Arch Reducing Rubber Expansion Jo
Size From: 50mm x 65mm
Body: Zinc/EPDM
Pressure Range: 0 to 16 BAR
More From This Category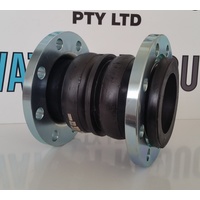 Twin Sphere Rubber Expansion Joint FTF with Table
Size From: 32mm
Body: Zinc/EPDM
Pressure Range: 0 TO 16 BAR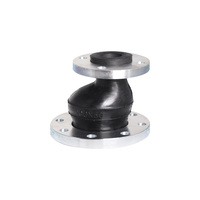 Eccentric Reducing Rubber Expansion Joint with Tab
Size From: 50mm x 65mm
Body: Zinc/EPDM
Pressure Range: 0 to 16 BAR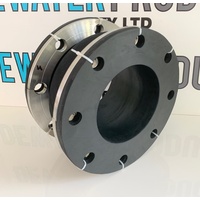 Single Filled Arch Rubber Expansion Joint
Size From: 50mm
Filled Arch Body: EPDM/Zinc
Pressure Range: 0 to 16 BAR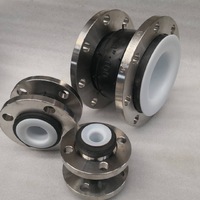 PTFE Lined Rubber Expansion Joint FSF with Table E
Size From: 32mm
Body: Zinc/EPDM/PTFE
Pressure Range: 0 to 16 BAR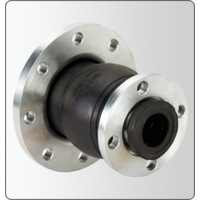 Concentric Reducing Rubber Expansion Joint with Ta
Size From: 50mm x 65mm
Body: Zinc/EPDM
Pressure Range: 0 to 16 BAR