About Us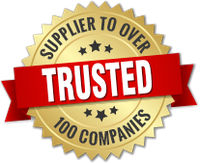 Water System Supply Experts in Australia, supplying to companies Australia wide
We supply high quality pipeline products to many different companies in many different industries as quickly as possible.
We have excellent product and technical knowledge to help customers with their projects.
Over 10 years experience in the pipeline industry.
All products are supplied with free delivery via road freight to Australian customers*.
We import from more than 10 manufacturing facilities overseas.
Industries we help include:
Water & Infrastructure

Mining

Offshore & Shipping

Civil

&

Construction

Oil & Gas
Process Manufacturing & Recycling
Our History
Established in 2015 - Dewater Products Pty Ltd is a supplier to rely on with an extensive range of products.
Our Mission
The mission of our company has always been to provide the highest level of customer service while offering a premium product range that works.
Our Products
Our products are tested and designed for the hard and demanding usage in all industrial applications. Our product list is extensive, including:
Duckbill Check Valves
Flanged Suction Strainers & Water Intake Screens
Swing check valves
Dual plate check valves
Knife gate valves
Ball Valves
Pinch valves
Rubber expansion joints
Pipe couplings
Pipe repair clamps
Basket Strainers & Duplex Strainers
Y Strainers
Flange Adaptors
Muff Couplings
You can always rest easy knowing you will receive the correct products that you ordered. Dewater Products goes the extra mile to pay great attention to detail on all our products that are being dispatched to customers. Our sales team has extensive technical knowledge of pipeline components and accessories and their application in pipeline design, service, and maintenance.
Call us on 1300 271 290 to learn more about our team or products.