The Inline Duckbill Check valve is to be fitted inside your pipe to prevent back flow.
Choosing a Curved Bill or Straight Bill:
- Curved Bill model - provides 50% more sealing area compared to the straight bill ended duckbill check valve, enabling a better tighter seal when debris are present. Does require a slightly higher cracking pressure to open the valve compared to the Straight Bill model.
- Straight Bill model - opens with minimal cracking pressure, if debris are present there is a high chance it will effect sealing performance.
Measure the internal diameter of your pipe to select the size.
Please advise the flange specification when ordering. Standard is AS2129 Table E.
- Available in a range of flange specifications - contact us for a quote.
- Available in a range of rubber materials such as Neoprene, NBR, EPDM, Viton - contact us for a quote.
- 12 months warranty on manufacturing defects only.
Be The First To Review This Product!
Help other Dewater Products Pty Ltd users shop smarter by writing reviews for products you have purchased.
Others Also Bought
More From This Category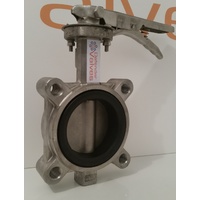 Butterfly Valve - Full 316 Stainless Steel - EPDM
Size From: 50mm
Body: 316ss/EPDM/PTFE
Pressure Range: 0-16 BAR
Swing Check Valve - WCB - Flanged ANSI 150LB
Size From: 50mm
Body: WCB/Stellite
Pressure Range: 0 - 20 BAR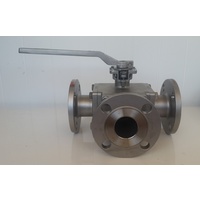 Ball Valve - 3 way T or L Port - 316 Stainless Ste
Size From: 50mm
Body: 316ss/PTFE
Pressure Range: 0-20 BAR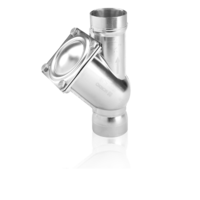 Ball Check Valve - 316 Stainless Steel - BSP
Size From: 50mm
Body: 316ss/NBR
Pressure Range: 0 - 16 BAR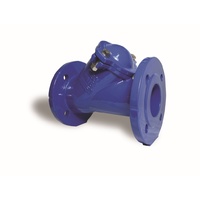 Ball Check Valve - Cast Iron FBE coated - Flanged
Size From: 50mm
Body: 316ss/PTFE
Pressure Range: 0-16 BAR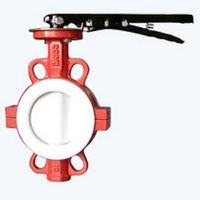 PTFE Lined Butterfly Valve - Universal Wafer
Size From: 50mm
Body: DI/PTFE
Pressure Range: 0-10 BAR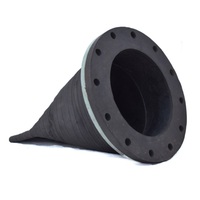 Duckbill Check Valve - Flanged Table E - EPDM
Size From: 80mm
Body: EPDM/316ss
Pressure Range: 0-16 BAR