The Orbit Repair Clamp 400mm wide with 6 bolts.
For Pipe Repair Use Only. This cannot be used as a pipe coupling.
Please check your pipe Outside diameter before ordering.
Price shown is for EPDM rubber or NBR rubber sleeve.
- Different rubber material options are available such as NBR, EPDM, Viton - contact us for a quote.
- 12 months warranty on manufacturing defects only.
Be The First To Review This Product!
Help other Dewater Products Pty Ltd users shop smarter by writing reviews for products you have purchased.
Others Also Bought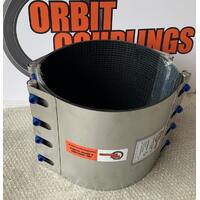 Size From: 304.0mm
Body: 316ss/EPDM
Pressure Range: 0 TO 10 BAR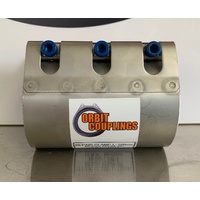 Size From: 48.3mm
Body: 316ss/EPDM
Pressure Range: 0 TO 16 BAR
More From This Category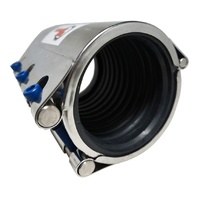 Size From: 42.2mm
Body: 316ss/EPDM
Pressure Range: 0 TO 32 BAR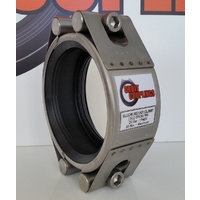 Size From: 48.3mm
Body: 316ss/EPDM
Pressure Range: 0 TO 35 BAR
Size From: 168.3mm
Body: 316ss/EPDM
Pressure Range: 0 TO 24 BAR
Size From: 168.3mm
Body: 316ss/EPDM
Pressure Range: 0 TO 24 BAR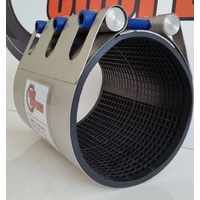 Size From: 60.3mm
Body: 316ss/EPDM
Pressure Range: 0 TO 16 BAR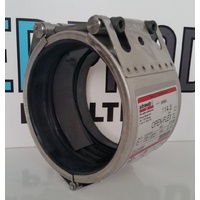 Size From: 48.3mm
Body: 316ss/EPDM
Pressure Range: 0 - 25 BAR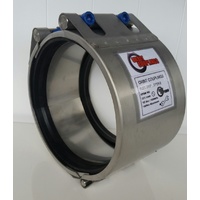 Size From: 21.3mm
Body: 316ss/EPDM
Pressure Range: 0 - 32 BAR