The Single Arch Rubber Expansion Joint with a filled arch, has a smooth straight bore internally, ideal for applications where clogging could occur such as in slurry pipes, or where a greater vacuum pressure is present on a pump suction line. The filled arch model is for vibration elimination on suction pipelines and slurry pipelines.
Allowable movements of 10mm are acheivable with a single filled arch.
Tie Rods/Control rods should be installed when excessive movements are likely to occur.
Available in size range DN25 (1") to DN3500
Slurry bellow
Suction bellow
Also they can be installed on the suction side of pumps as they have a vacuum rating of 750 mm H.g. and dont require a vacuum ring to reach this rating.
Typically Flanged Table E or ANSI 150LB/ASME 150. Available in a range of other flange specifications. Advise us when ordering.
Typically with 50% less expansion, contraction and angular deflection compared with the unfilled single arch model.
- Available in a range of flange materials such as 316 stainless steel - contact us for a quote.
- Available in a range of different rubber materials such as NBR, EPDM, Viton - contact us for a quote.
- 12 months warranty on manufacturing defects only. If a 24 months warranty is required contact us for a quote.
Be The First To Review This Product!
Help other Dewater Products Pty Ltd users shop smarter by writing reviews for products you have purchased.
Others Also Bought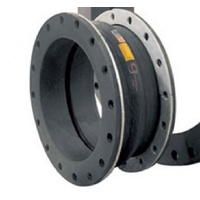 Single Arch Rubber Expansion Joint with unfilled a
Size From: 50mm
Unfilled Arch Body: EPDM/Zinc
Pressure Range: 0 to 16 BAR
DB-1 Slip On Duckbill Check Valve - Neoprene
Size From: 88.9mm
Body: Neoprene/316ss
Pressure Range: 0 - 16 BAR
More From This Category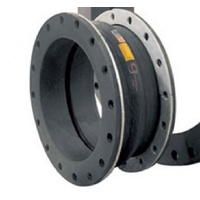 Single Arch Rubber Expansion Joint with unfilled a
Size From: 50mm
Unfilled Arch Body: EPDM/Zinc
Pressure Range: 0 to 16 BAR